Summer's a great time to tackle home renovations so we asked Design Ambassador Erin Souder to show us how Evernote helped her revamp her home bar. Take a look at how she used the Evernote Web Clipper and Evernote on her desktop to visualize her dream bar, then made it happen!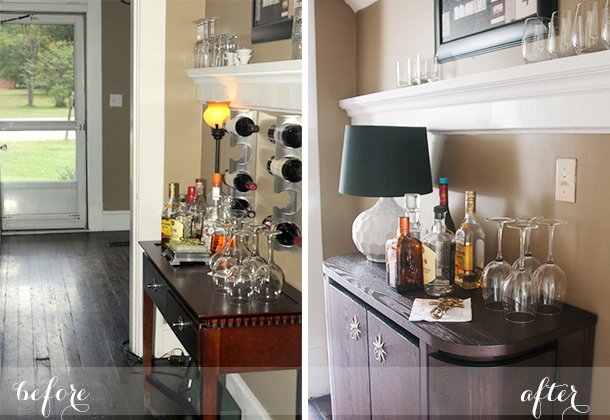 I always get the itch to start renovating rooms in my house during the summer and with all of the fun, refreshing drinks that usually accompany the warmer months, I thought a little bar renovation would be a good project.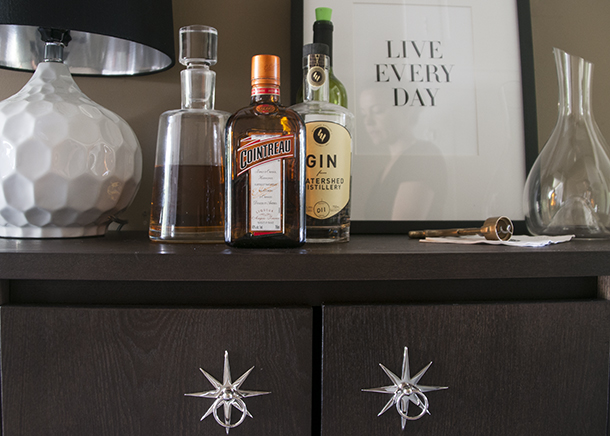 I had been saving photos and links of bars and bar carts that I loved to Evernote for a couple years now, so I had a lot of inspiration to pull from once I was ready for the project. I couldn't stop thinking about a freestanding bar from West Elm, but loved the sleek, classic look of the metallic finishes that adorned some of the most swoon-worthy bar carts.
Looking at all of the inspiration together in my 'Home Design' notebook allowed me to get a feel for what would work well in my house. I compromised by getting the (admittedly better suited for my farmhouse) wooden bar and dressing it up with some metallic starburst pulls from Pulp Home.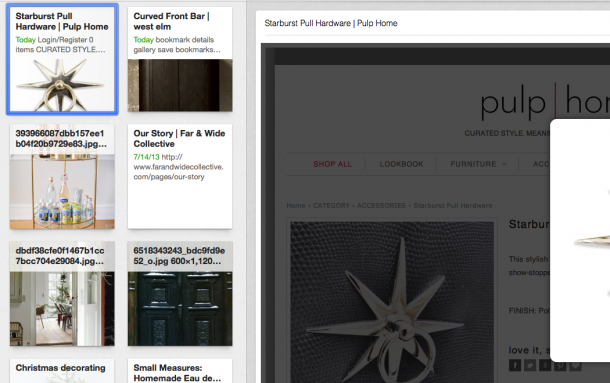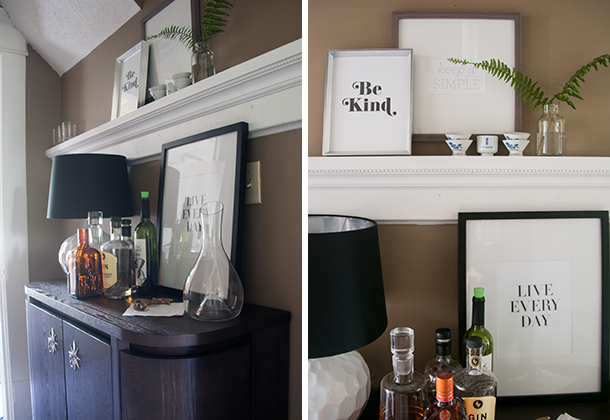 The change makes my whole home feel a little more pulled together and serving myself and guests from a beautiful bar makes me feel like the perfect summer hostess!
Here's a quick video intro to the Evernote Web Clipper and how you can start using it for capturing home design inspiration:
Have you used Evernote to help you plan a home renovation project? Share how in the comments!